Roof Wash
Revitalize your roof by keeping it clean and protected.
Direct Hit Pressure Washing provides residential and commercial roof cleaning and pressure washing services in Winston-Salem, NC and the surrounding areas.
Whether you are a homeowner, realtor, or business property manager, we can help you revitalize your building's roof by keeping it clean and protected.
Roof Cleaning
Black streaks on asphalt shingles are known as roof algae. It will only get worse if not taken care of. Algae likes to thrive on the north side of roofs where the proper amount of shade is present. It feeds on the crushed limestone that is used in asphalt shingles. Rain spreads the algae down the roof causing unsightly black streaks. Eventually, the algae will take over the entire roof.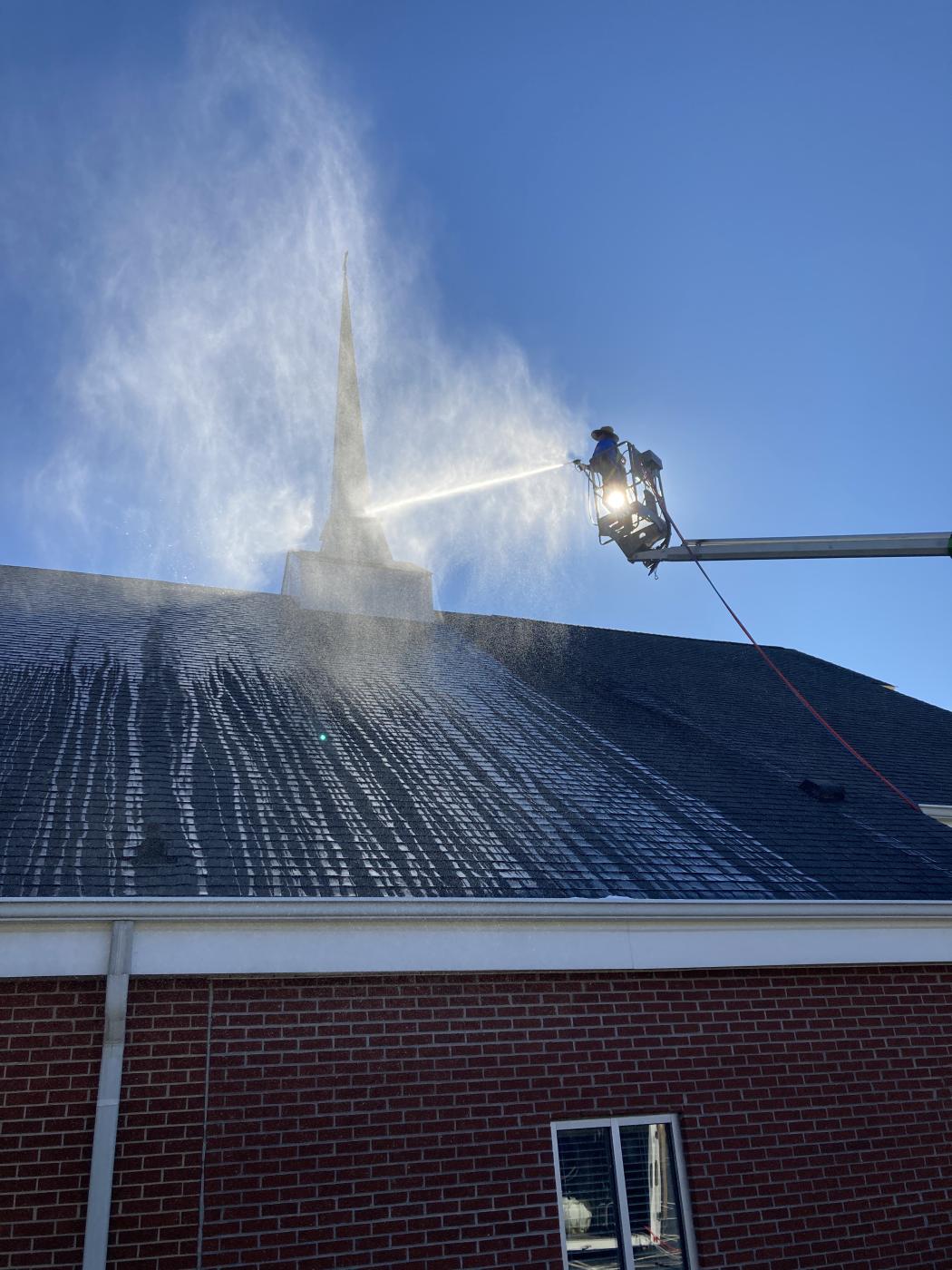 Direct Hit Pressure Washing can kill and remove the algae, making your roof look new again. Algae and moss removal will not only make your roof look better, it will help maximize the life of the roof. Selling your house can also be easier and perhaps quicker, when buyers know the building structure is in good condition.
Want to know more?
Contact us!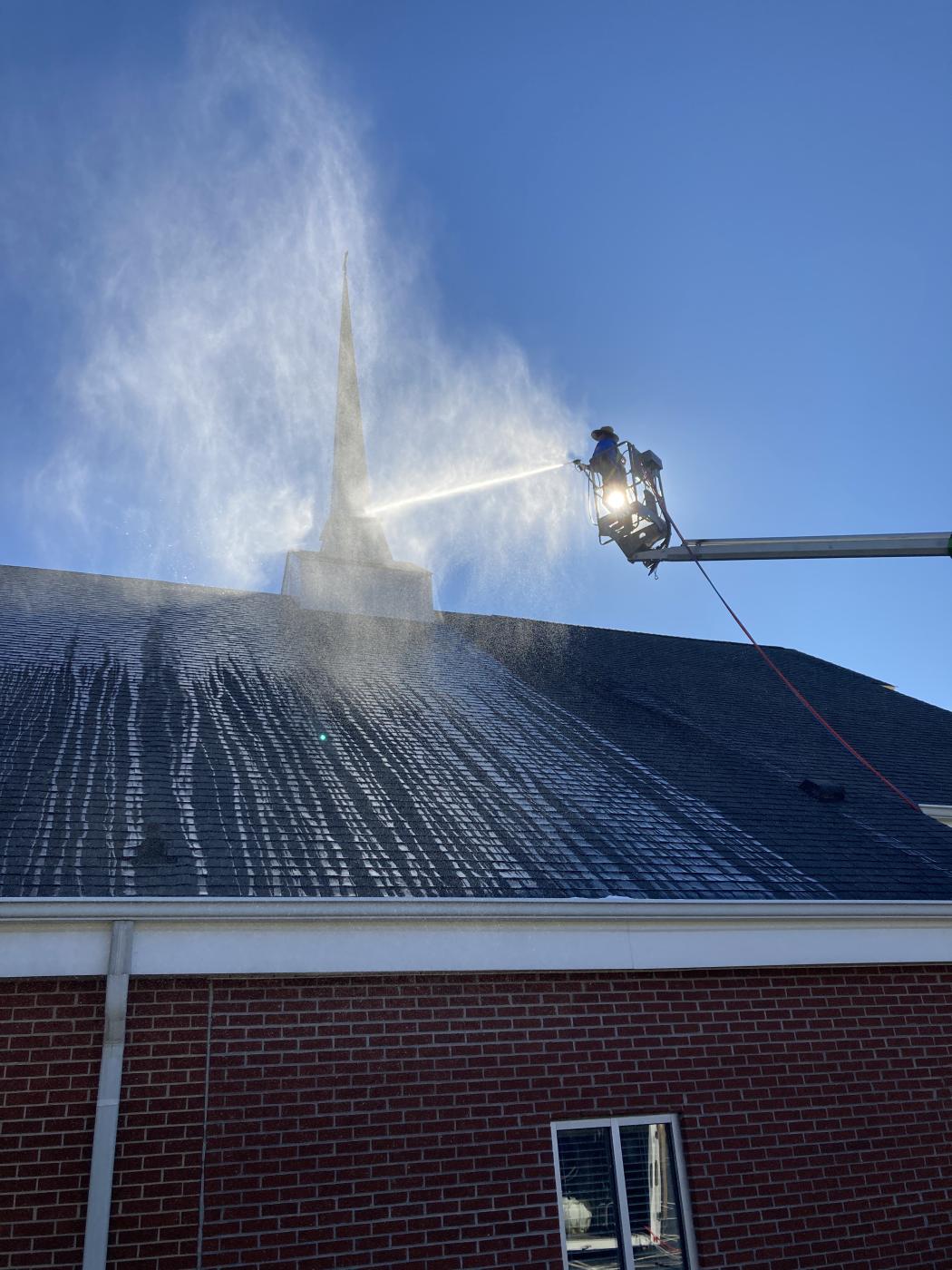 Longer roof life:
Moss can cause damage to tiles and shingles by trapping in moisture and causing the deterioration of the structure. Over many years, this can cause water damage, cracking, peeling, and leaks. Periodic cleanings can eliminate moss and prevent these problems.
Why

hire a professional?

Different surfaces and spaces require different washing methods. Most business and home owners have neither the tools, time, nor professional knowledge to ensure that their property is cleaned properly, especially when using a power washer.

Used incorrectly, pressure washers can strip your property of its paint or may damage exterior walls.

Our team is thoroughly trained and well experienced in handling all types of surfaces. Whether your space is brick, vinyl siding, wood, or any other material, you can rest assured we will clean it up safely and effectively.