Business Wash
How clean your storefront looks will set the pace for what your customers should expect to see once inside patronizing your business.
Get Cleaner:
exterior buildings
gutters
storefronts
drive-thru
roofs
sidewalks
parking lots
canopies
brick surfaces
patios
dumpster pads
much more.
church steps
commercial3
church window
commercial
church wall
It is important that you keep your place of commercial business clean and sanitized. Cleaning commercial buildings and especially storefronts, sidewalks, drive-thru's and parking lots has become routine maintenance for almost every major business in North Carolina.
Buildings, Building Exterior Cleaning
Buildings, like anything else, get dirty and require maintenance and cleaning. In most cases, the building is your investment not the business inside it. Commercial property can bring in revenue for decades but only if it is well kept and maintained.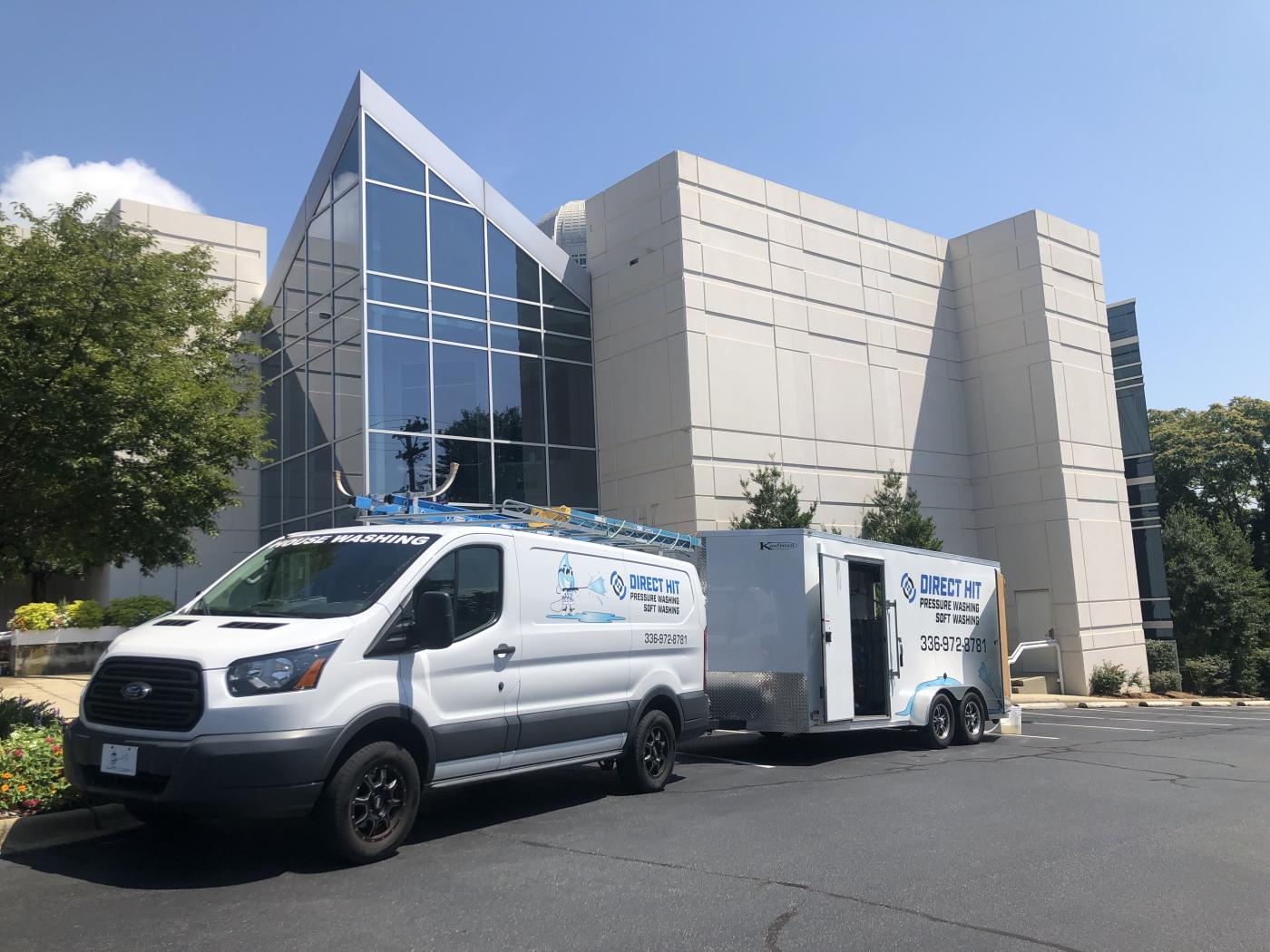 Having a clean building, inside and out, will make customers more inclined to do business with you and shop at your store. Direct Hit Pressure Washing service will bring the 'wow' look back on your property with fast reliable pressure washing and soft washing services.
Want to know more?
Contact us!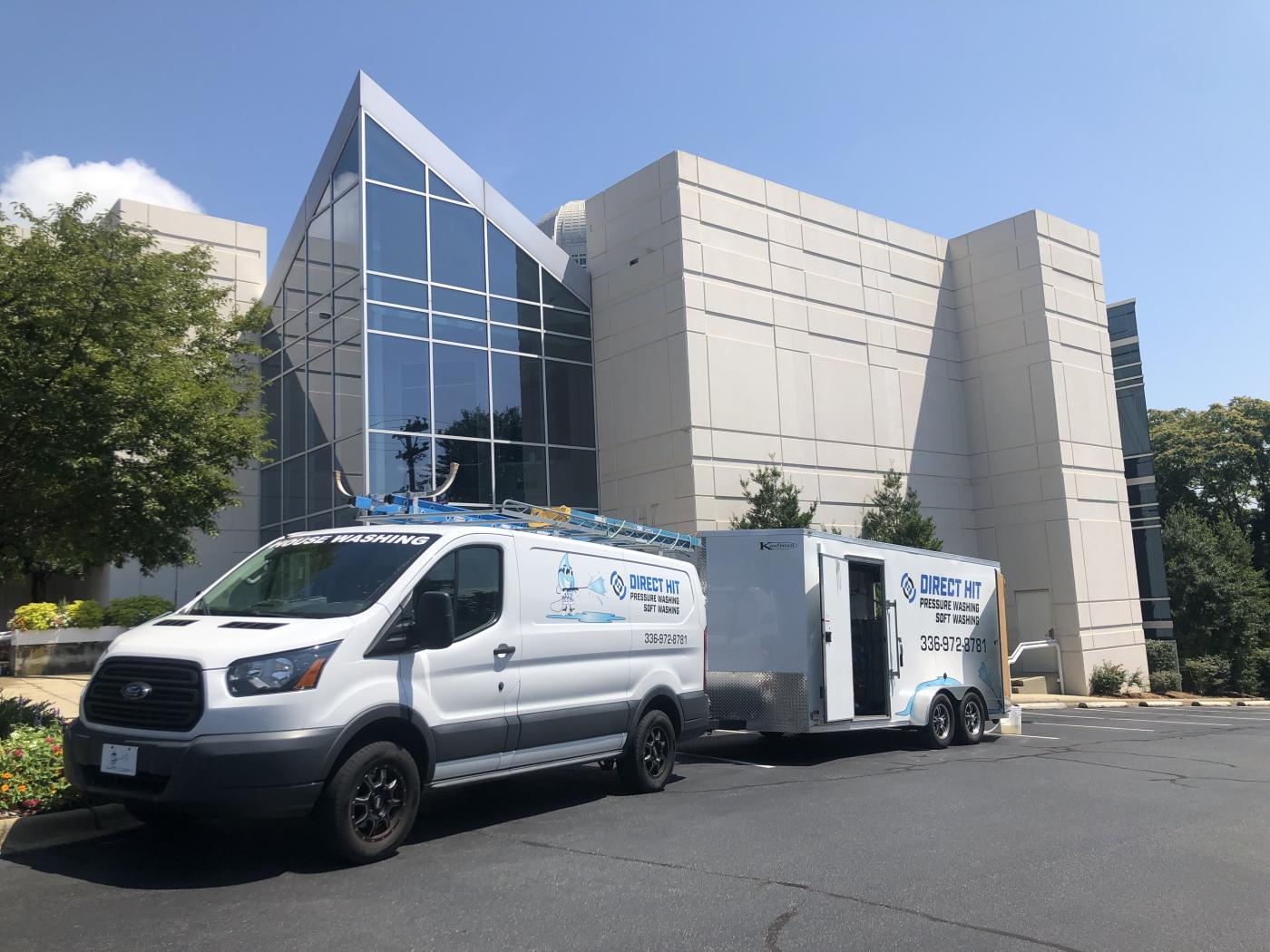 Sidewalks, Storefronts, & Parking Lots Cleaning
Direct Hit Pressure Washing assists property managers and retail operators with maintaining the attractiveness of their properties through regularly scheduled cleaning of sidewalks, parking spaces, storefronts and canopies.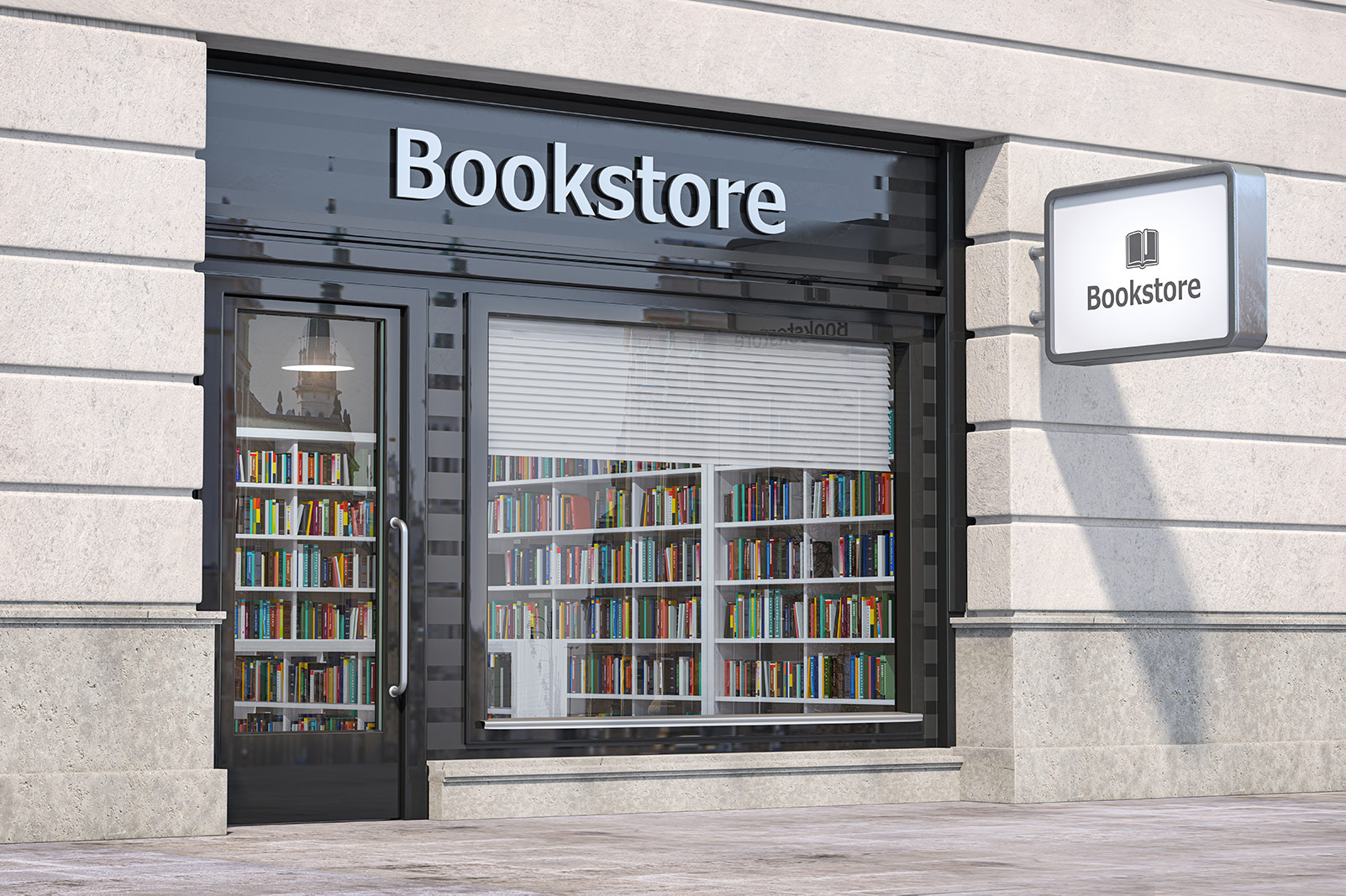 Direct Hit Pressure Washing provides expert removal of accumulated gum, dirt, cigarette/soda stains, and oil & grease buildup. Bus stops, leaking trash barrels, waiting areas, and high pedestrian traffic areas are also common targets for our services.
Want to know more?
Contact us!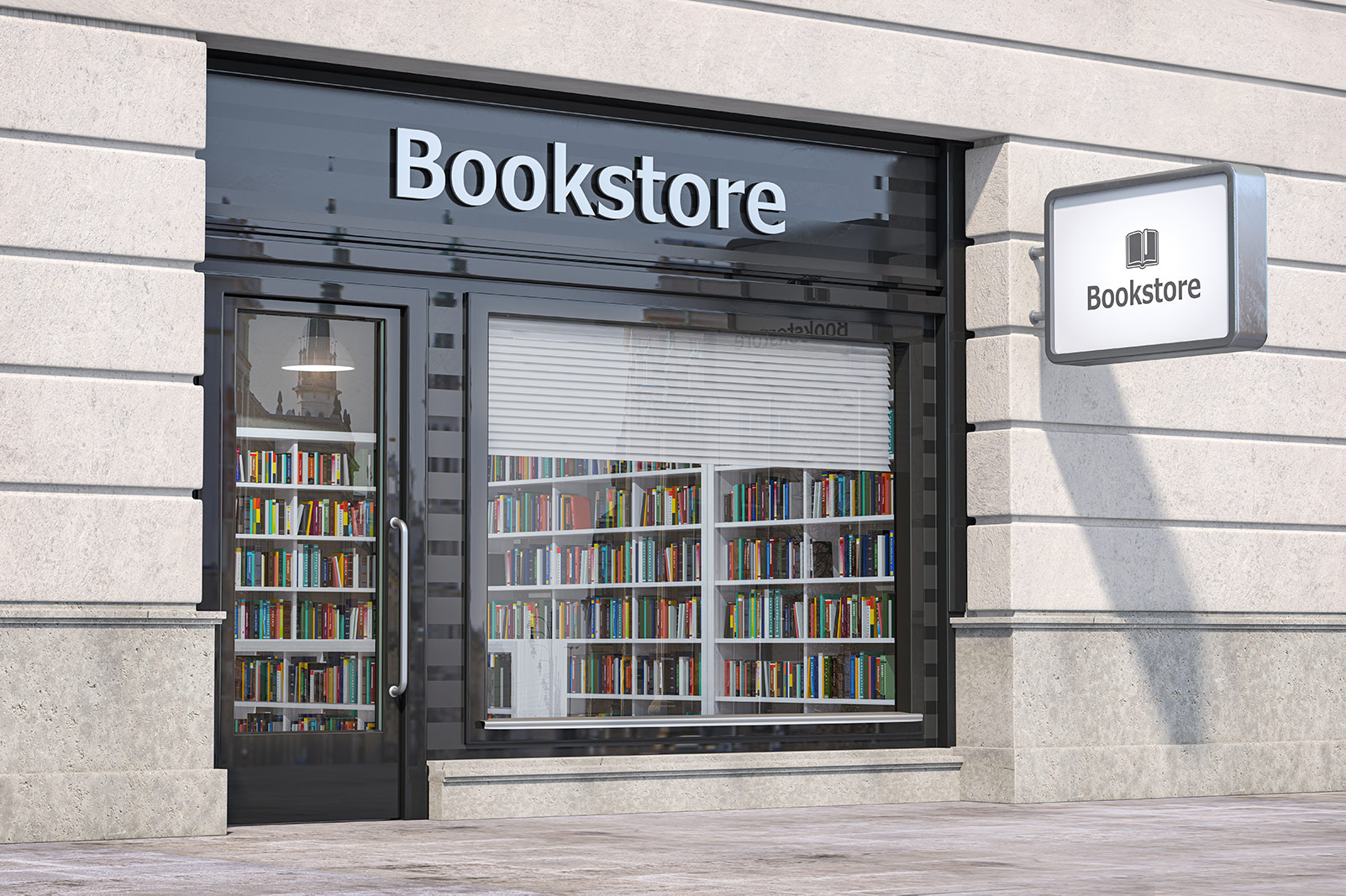 Gas Station Pressure Washing
Gas stations need regular cleaning more than other common facilities in almost any other industry. The high traffic of cars and people interact directly with the exterior of your business, often leaving dirt, grease and oil stains, a mess at your pump and parking areas. The appearance could be a crucial point in a customer decision to choose between your facility and the competitor. It is proven that consumers feel safer and prefer doing business at retail sites that maintain a clean facility.

Grease, oil, and tough stains can only be removed with the hot water pressure washers in a precise and timely manner. Direct Hit Pressure Washing can renew the look of your station while eliminating damage to your equipment and the surrounding environment.
Want to know more?
Contact us!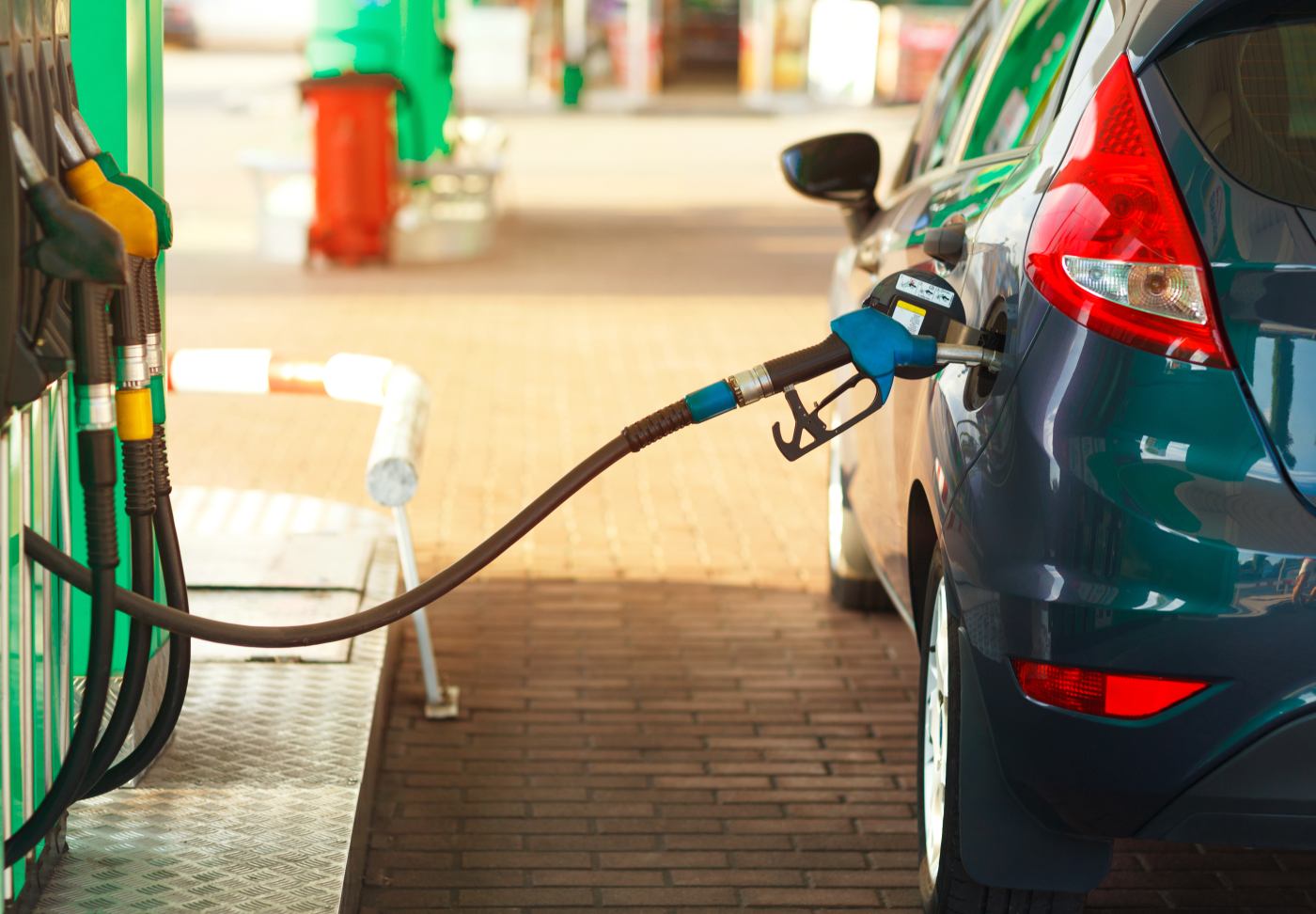 Shopping Center Pressure Washing
From single level shopping centers to multi-story buildings, we have the right commercial pressure washing equipment and the specialized personnel to maintain an impeccably clean, inviting shopping center.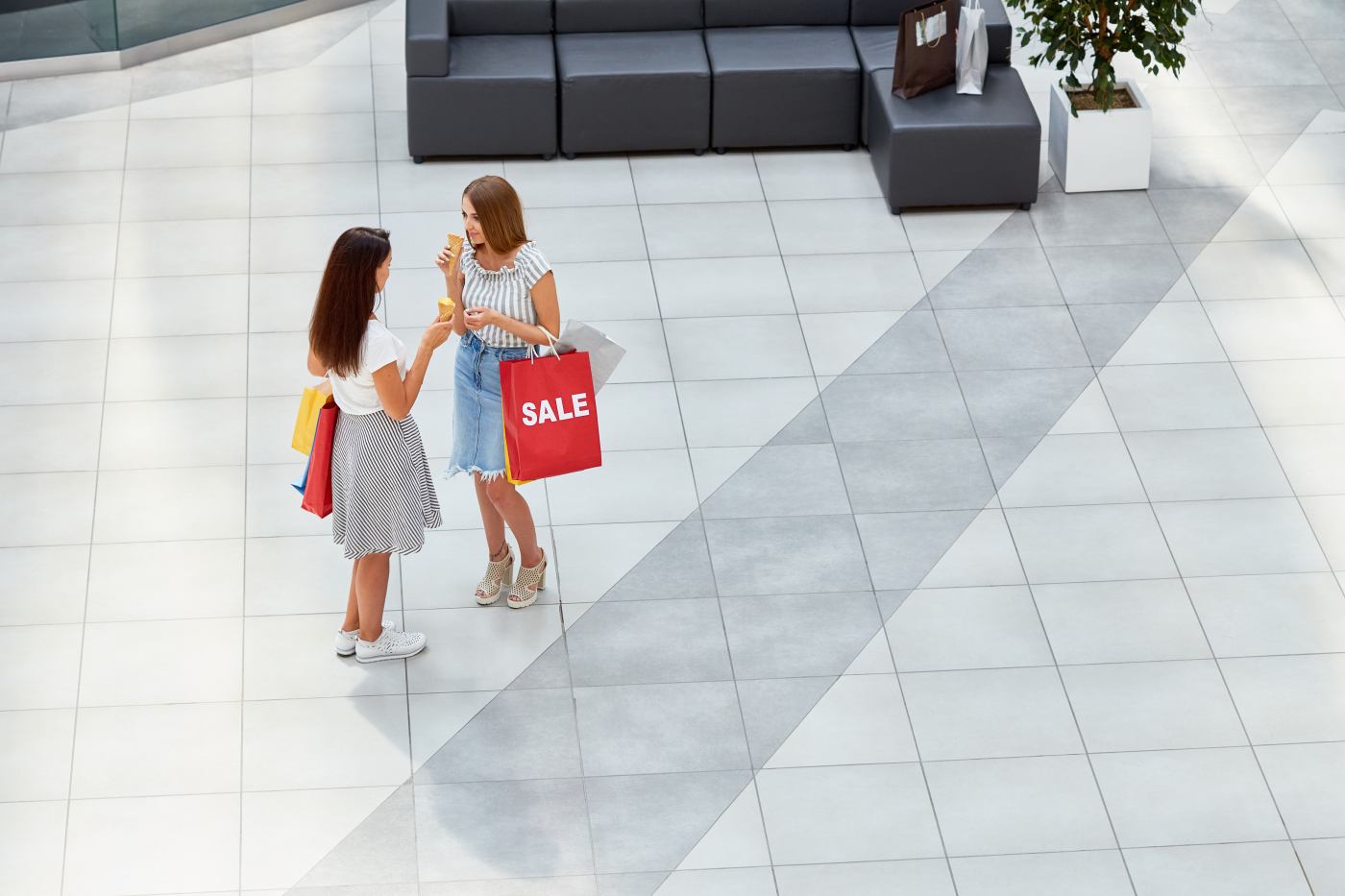 We can work with management offices to create a plan that will fit all their properties.
Want to know more?
Contact us!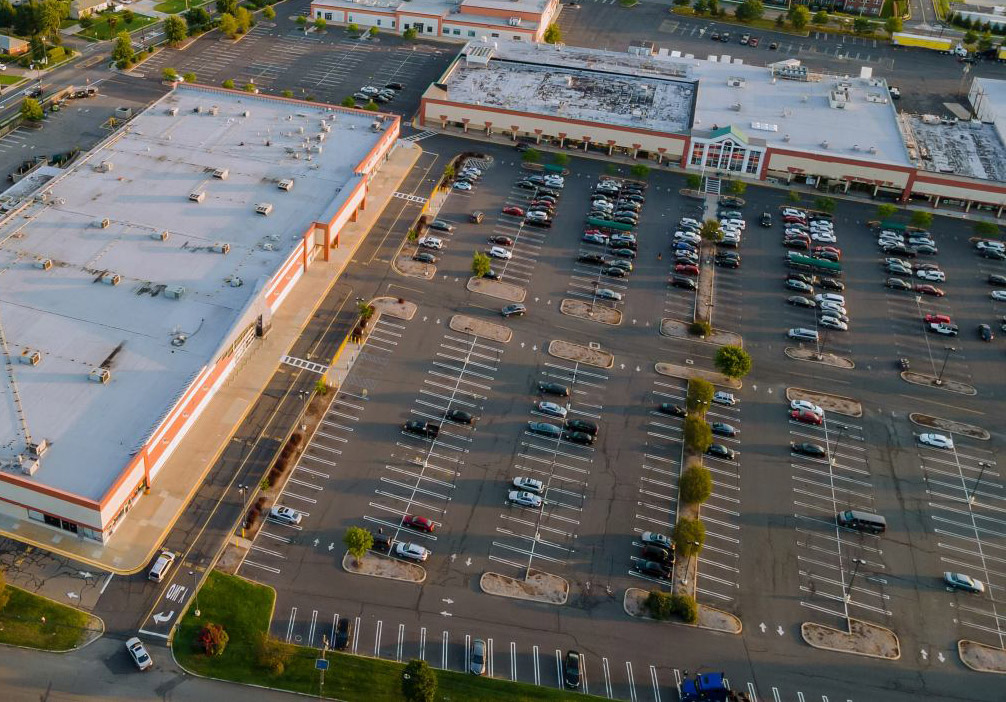 Drive-Thru Pressure Washing
Our drive-thru cleaning and commercial pressure washing services can improve the appearance of your drive-thru and reduce tracked-in oil and food stains into your establishment.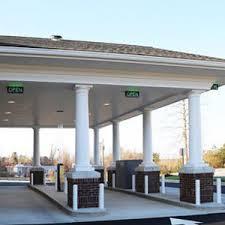 Direct Hit Pressure Washing knows how to remove the toughest stains from a drive-thru safely and quickly. Our services will make a difference in how potential clients perceive your business.
Want to know more?
Contact us!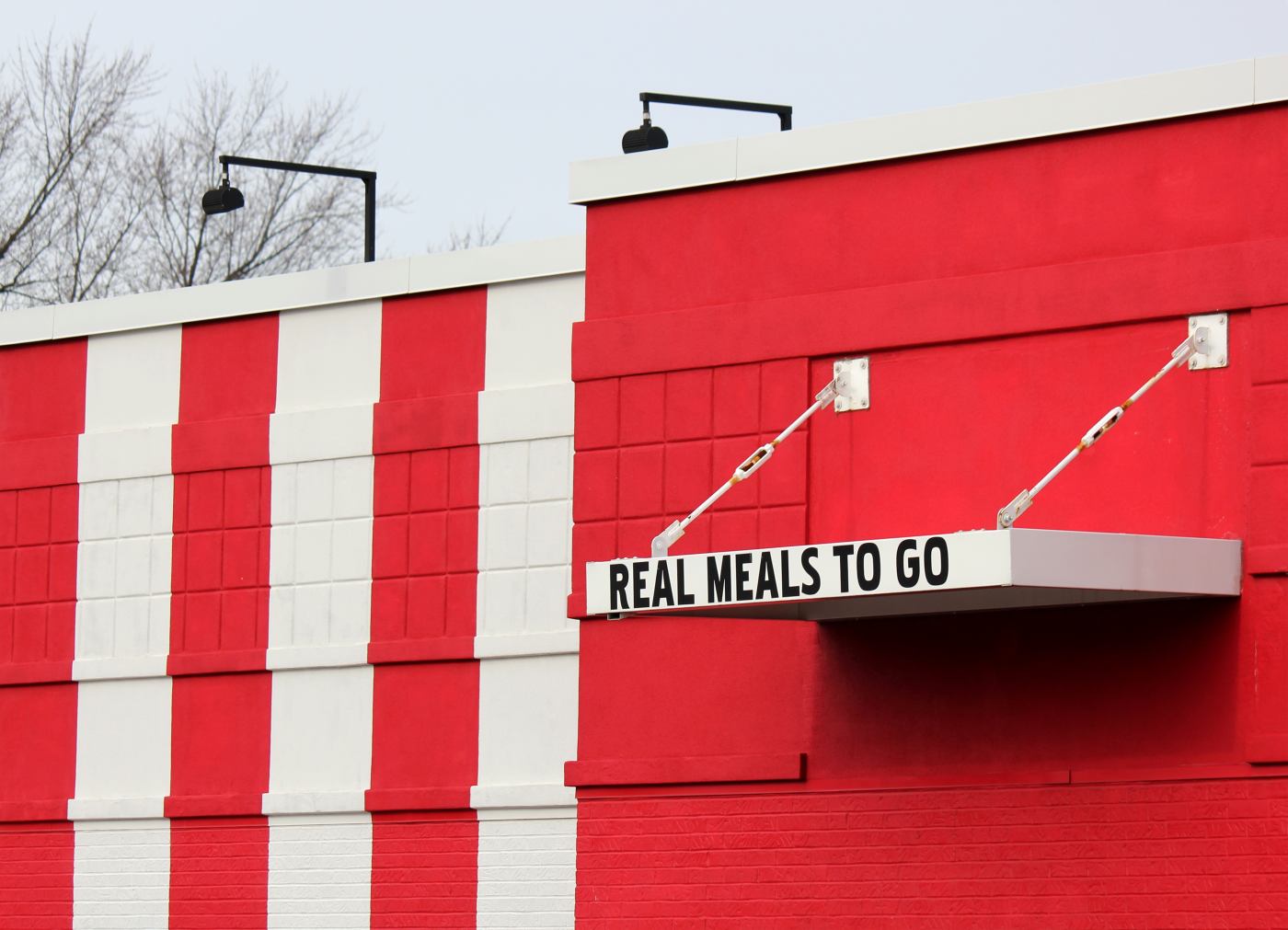 Dumpster Area Cleaning
Dumpster pad cleaning is highly recommended to prevent issues such as rodent / insect infestations, bacteria growth, foul odors and slip and fall accidents that can be caused from grease and other slippery substances commonly found in dumpster pad areas.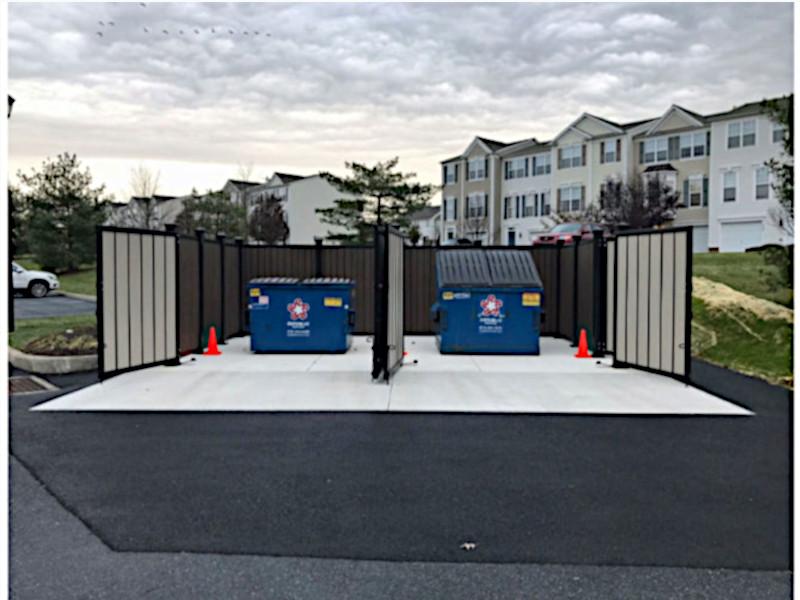 Direct Hit Pressure Washing can help you with a variety of services. Our dumpster pad cleaning and commercial pressure washing services can improve your store's appeal and keep you stay compliant with local health inspectors.
Want to know more?
Contact us!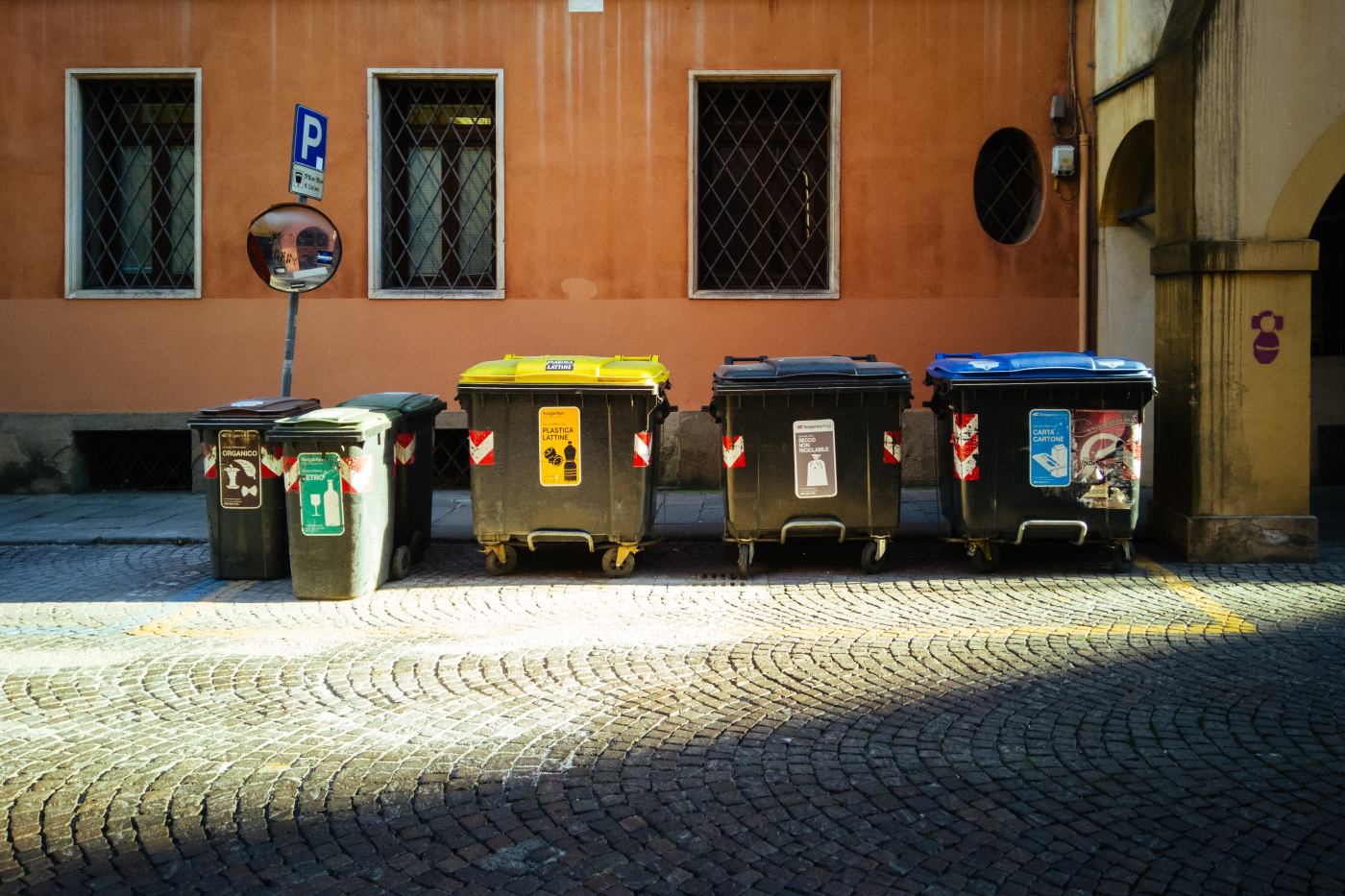 Poolside & Patio Cleaning
Does your business have a patio where customers can gather? You'll want it looking nice. Poolside is also a high traffic area, and its "clean look" can be easily neglected.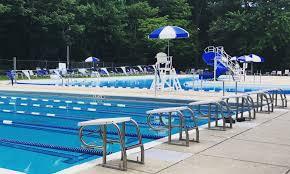 Direct Hit Pressure Washing's cleaning procedure includes environmentally-safe cleaning solutions and a hot water pressure washing that is done with a surface cleaning machine. This prevents almost all of the dirty water from making its way into your pool. It is recommended to be cleaned every 8 – 12 months.
Want to know more?
Contact us!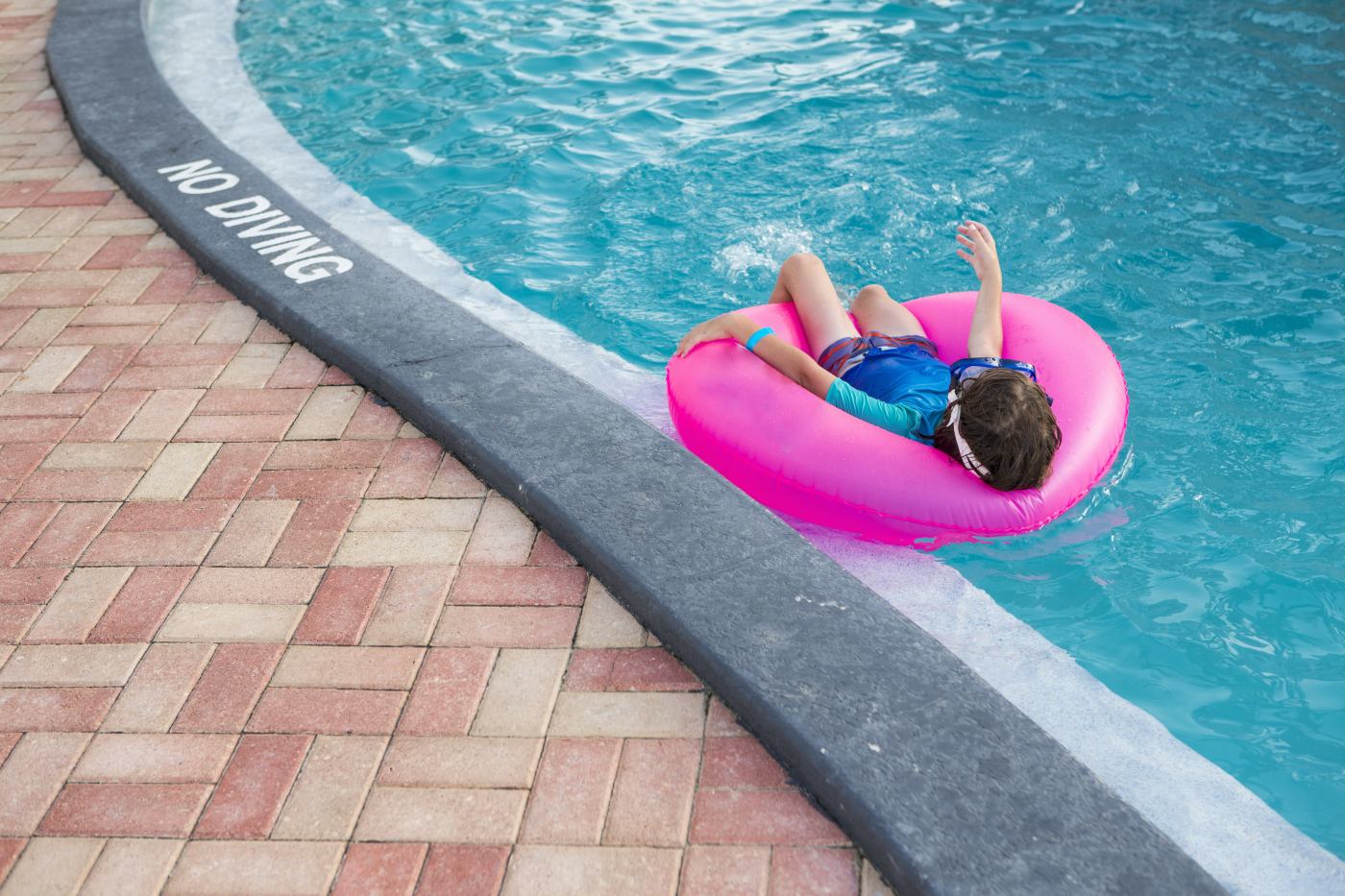 Why

hire a professional?

Different surfaces and spaces require different washing methods. Most business and home owners have neither the tools, time, nor professional knowledge to ensure that their property is cleaned properly, especially when using a power washer.

Used incorrectly, pressure washers can strip your property of its paint or may damage exterior walls.

Our team is thoroughly trained and well experienced in handling all types of surfaces. Whether your space is brick, vinyl siding, wood, or any other material, you can rest assured we will clean it up safely and effectively.